Digital Concepts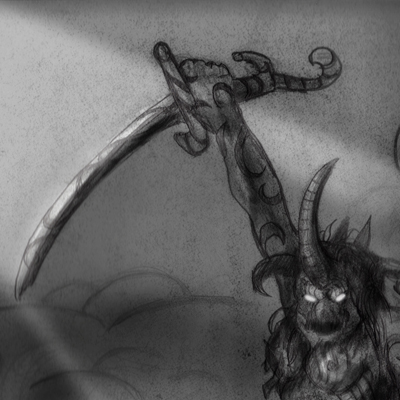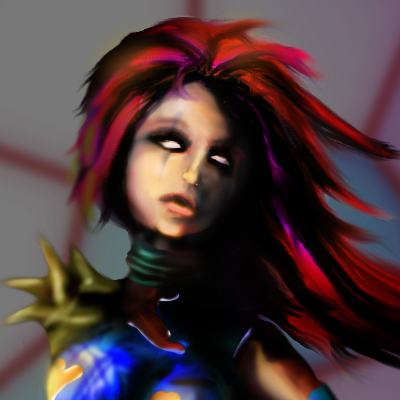 Resume
Summary
UX/UI developer with over a decade of experience and specialization in complex applications and designs. Experience working for advertising agencies, and large corporations, such as Sears, Kmart, and Marriott Hotels. Back-End development experience with PHP and ASP.NET and several Content Management Systems such as Sitecore, AEM, WordPress, and others.
Programming Experience
HTML (advanced)
CSS / SASS / LESS (advanced)
JavaScript (advanced)
JSON (advanced)
React (Advanced)
ThreeJS (intermediate )
JQuery (advanced)
XSLT (advanced)
XML (advanced)
XAML (intermediate)
SQL (beginner)
mySQL (beginner)
ASP.NET with C# Web forms (intermediate)
PHP (beginner)
Python (beginner)
C# (beginner)
Image editing tools
Photoshop
Illustrator
After Effects
Version Control
SVN
Git
Vault
Team Foundation
3D Modeling / Editing
Blender
Z-Brush
Sculptris
Maya
Unity-3D
Threejs
Content Management Systems
WordPress (advanced)
Kentico (beginner front end integration)
SharePoint 2007-2013 (Power User and beginner programming experience)
CQ5/AEM (Intermediate experience)
SiteCore CMS (beginner programming experience)
ABCSpace – a custom made web content management system
Relevant Experience
Merge
(May 2017 to present)
Developer
Developed front, and back end aspects of BTC websites using WordPress/PHP
Developed and maintained front end applications with Kentico as their CMS
Integrated with back end code (PHP, Javascript, and C#)
Created animations using HTML / Canvas / SVG
Software used: HTML5, CSS3, ES6+, React, JSON, Greensock, XML, PHP, WordPress and limited C#
Sears Holdings Corporation
(Oct 2013 to present)
Contractor Web Developer
Developed components using JSON, JQuery, and Angular, to be used in Sears /Kmart websites.
Used CQ5 / AEM (Adobe Experience Manager), to create web pages and widgets for a variety of Sears/Kmart websites.
Improved front end Test Driven Development, for our particular environment.
Cross-browser development with CSS3/ HTML5 of provided Graphic concepts
Software used: Adobe Photoshop, HTML5, CSS3, JavaScript, JSON, Java. XML
Peters and Associates
(2013 to 2014) Contractor
Front end Developer
Customized the look of SharePoint 2007-2013 websites
Created custom SharePoint workflows
Created a Windows store app, and a supporting web application.
Software used: HTML5, CSS3, JavaScript, XML, XAML, C#
Academy of Nutrition and Dietetics
(Nov 2011 to Oct 2013)
Web Developer
Used Ektron (CM) as developer and administrator to create page templates for the editorial staff
Used XSLT, CSS, JavaScript, and JavaScript Libraries to create layout templates
Developed games and debugged existing ones, for advertising purposes
Migrated and updated backend CMS to the newest versions
Installed and configured all applications on a secondary server to increase redundancy
Worked with 3rd party companies to integrate outsourced projects
Worked with other departments through entire Development Cycles
Managed other Web Developers, including 3rd party developers.
Software used: Visual Studio, Adobe Photoshop, Illustrator, Action Script 3.0, HTML5, CSS3 ASP.NET, XSLT, SQL.
Kitchens.com
(Oct 2010 to Nov 2011)
Web Developer/Designer consultant
Used Ektron (CMS tool) as developer and administrator to create page templates for the editorial staff
Used JavaScript, XSLT, and CSS among others to create layout templates
Created micro-sites for advertisement campaigns, using JavaScript, Action Script 3.0 among others
Created email templates and artwork
Became CMS400.NET (Ektron) Developer certified
Software used: Visual Studio, Adobe Photoshop, Illustrator, Action Script 3.0, HTML, ASP, ASP.NET, CSS. CMS400.NET
TranzAct Technologies
(Feb. 2010 to Oct 2010)
Web Developer/Designer consultant
Replaced existing table based websites with table-less markup
In charge of several web projects from beginning to end
Used ASP.NET to create a password-protected website for clients to upload files.
Users could log into multiple websites using single sign-on
The secondary website changed branding dynamically (CSS and Master Page) depending on the user's credentials
Software used: Photoshop, Illustrator, Action Script 3.0, HTML, ASP.NET, JavaScript, and CSS.
BigGame Software
(Jan. 2009 to Dec 2009)
Flash Developer/Designer consultant
Created a fantasy football draft interface driven by Flash, JavaScript, and ASP.NET
Assisted in designing new layouts and updated old ones to table-less CSS designs
Helped with the implementation of HTML email campaigns.
Software used: Visual Studio, Photoshop, Dreamweaver, Flash, Illustrator, Action Script 3.0, HTML, ASP.NET, and CSS.
America's Best Companies
(Dec. 2006 to Sept 2008)
Flash Developer/Designer:
Created several flash applications including one that allowed members to create custom websites on their own.
Developed several flash applications that communicated across servers, using XML, asp.net, and plain HTML.
Responsible for all phases of the creative process from concept, (artistic and logistics) through execution
Software used: Visual Studio, Adobe Photoshop, Dreamweaver, Flash
Programming languages used: Action Script 2.0 and 3.0, HTML, ASP, ASP.NET, CSS and XML.
Buzz Telecom
(Sept. 2005 to July 2006)
Web Designer:
Produced/maintained close to 10 fully operational websites per week, in a group environment, with tight deadlines
Closely interacted with staff and clients to meet their specific needs.
Supervised and trained 3 other Designers.
Software used: Microsoft FrontPage, Adobe Photoshop, Dreamweaver, and Flash.
Purdue Engineering Magazine. (January 2003 to October 2004) Graphic Designer:
In charge of magazine layout, cover design, photo manipulation, and text development.
Created comic strip.
Worked closely with writers and staff for the best use of graphics and their relevance to articles.
Software used: Photoshop, PageMaker, Illustrator, 3D Studio Max.
Purpose Driven (cable television show). (Winter 2003 to 03/05) Graphic Illustrator:
In charge of creating comic book style cartoon, for broadcasting. Background images using 2-D and 3-D animations
generated ideas for the show and interviewed possible sponsors and contributors for Christian activities.
Software used: Maya, Flash, Adobe After Effects.
Education and Other Skills
Purdue University graduate, Bachelor in Fine Arts, with a concentration in illustration, using digital media. Minors include Computer Technology, Computer Graphics, English, and Psychology. I am a fluent Spanish speaker, and I speak beginner French and Japanese. I have excellent group working skills, great leadership, and decision-making abilities. I am also creative, friendly, and outgoing. I also have over a decade of web design and development experience. I am constantly learning new skills.